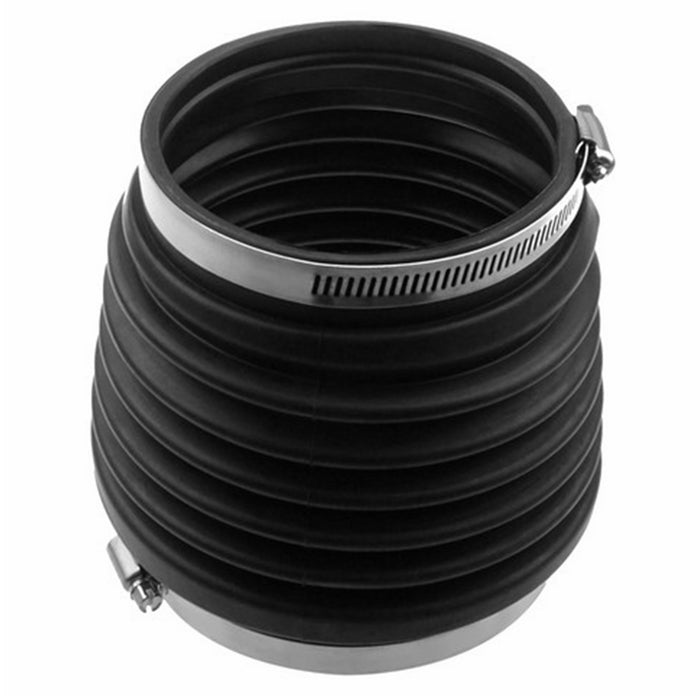 Yankok U-Joint Drive Bellows Kit For Volvo Penta Stern Drive 876294-0 875826-0 18-2744
Save

Liquid error (snippets/product-badge line 32): Computation results in '-Infinity'

%
These bellows are designed for the following Volvo applications listed below with replaces Part #: 876294-0, 875826-0, 18-2744.
The bellow will come exactly as shown with the stainless clamps and designed to meet or exceed OEM specifications with a decent price.
Includes all items pictured only, 1 bellows & 2 clamps. Please verify your stern drive uses one of the part numbers above before buying.
Designed to be an exact replacement and drop right into the factory location with quick and easy installation without any modifications.
Keeping your craft running smoothly is Yankok's mission, we recommend this u-joint driveshaft bellows kit replaced as part of your yearly maintenance.
MPN:
YKBO-VOV-PET87

What's in the Package?
1 Bellows & 2 Clamps Kit

Fitment:
Volvo Models: 200, 250, 270, 270T, 275, 275A, 280, 280DP, 280PT, 280T, 285A, 290, 290A, 290DP, 290DPA, DP-A , DP-A1, DP-A2, DP-B, DP-B1, DP-C, DP-C1, DP-D, DP-D1, DP-E, DP-G, DPH, DPX, SP-A, SP-A1, SP-A2, SP-C, SP-C1, SP-E 230A, 230B, 250A, 250B KAD42P-A, KAMD42P-A, DPX, HS1A, DP-D1, DP-E, DP-G 430A, 430B, 431A, 431B, 432A, 434A, 500B, 501B, 570A, 572A, 740B AD31L-A, AD31P-A, AD41L-A, AD41P-A, D41L-A, TAMD31L-A, TAMD31M-A, TAMD31P-A, TAMD31S-A, TAMD41H-A, TAMD41H-B, TAMD41P-A, TAMD41L DPX-A DP-E, SP-E DP-G MD31A, TMD31A, TMD31B, TAMD31A, TAMD31B, AQAD31A, AD31A, AD31B, 290A, DP-A, DP-B, DP-A1, DP-B1, SP-A, SP-A1 TMD41A, TMD41B, D41A, D41B, TAMD41A, TAMD41B, AQAD41A, AD41A, AD41B, 290A, DP-A, DP-B, DP-A1, DP-B1, SP-A, SP-A1 500A, 501A, 501A/MS4 571A 740A, 740A/MS5 251A MD31A, TMD31B, TAMD31B, AD31B TMD41B, D41B, TAMD41B, AD41B KAD42A, KAMD42A, DP-D, HS1A, MS5B

Replace Part Number:
876294-0, 875826-0, 18-2744

Item Features:
Factory original quality at a reasonable price.
Designed for reliable and long-term performance.
Made from high-quality materials for ultimate durability.
Manufactured to meet or exceed strict quality requirements.

About Shipping:
International Order: Item will be shipped from China warehouse by International Shipping with 8-15 days of delivery in normal conditions. Shipping time and date varies on the distance of different countries, extra shipping fee might be charged for remote area and sometimes the time will be 10-20 days of delivery.

Bulk Discount:
MOQ of 2 get 3.00% off $34.91
MOQ of 3 get 5.00% off $34.19
MOQ of 4 get 7.00% off $33.47
MOQ of 5 get 10.00% off $32.39

Volume Pricing:
We accept both retail and wholesale orders, contact us for bulk discounts and shipping details if you have MOQ more than 5 set.

About Yankok®:
Yankok® is the marine and boat products manufacturer with all of its products in the manufacturing process based on 20+ years of experience in custom machining industry.
The dedication to quality and precision helped Yankok® gain a leading position on the marine and boat part and accessories market.
Yankok® mission is to provide boaters with quality marine products at a decent price on the web. Over the years, we have continually strived to make our brand as customer friendly and easy to shop as possible.

Item link to our Amazon Store Base on United States:
www.amazon.com/dp/B0C7C4RQXY